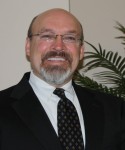 Email
-
Account Executive
- (Direct: 972-772-1028)
Over the past 24 years Mike has been involved in many facets of the insurance industry, beginning in 1988 on the claims side and then becoming a sales agent 1994.
Mike has a wide range of insurance experience including property and casualty, business, commercial, group health & individual health, life and surety bonds. While the majority of his clients are in Texas, he insures operations in Louisiana, Arkansas, Pennsylvania and Ohio as well.
Mike specializes in a wide variety of commercial areas such as restaurants and food service operations, auto repair shops, oil and gas operations, land surveyors and contractors. Mike is currently a board member of the El Centro College Food & Hospitality Exes Association and serves on the membership committee at the Greater Dallas Restaurant Association. He's also a member of the Texas Alliance of Energy Producers and the Texas Restaurant Association.
Originally from Texas, Mike lives and works in Rockwall and currently volunteers for such organizations as the YMCA, Carter BloodCare, Rockwall Independent School District, Lake Pointe Church, Café Momentum, El Centro F&H and the GDRA.