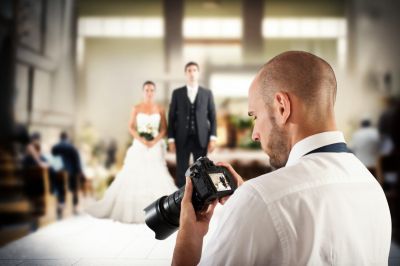 The heartbeat of photography is creativity. You're an artist, applying your innate eye and technicality to capture moments and preserve memories for your clients. But running a creative business is still running a business, and it's imperative that you set up structures in order to protect you individually and your company.
Enter Thimble's Insurance for Photographers.
From the high-profile clients, hustle and bustle, to the very nature of the creative industry, things can (and do) go wrong. But your business should be treated the same way you treat your clients: with the utmost care and diligence.
If you've been a photographer for any amount of time, you know that anything that can go wrong will go wrong. Photographer Insurance can protect you from the costs associated with negligence, misrepresentation, mistakes made on the job, and any breach of contract.
At the end of the day, your practice lives within a creative industry, where the unexpected is expected. For this reason, every photographer needs general liability insurance and professional liability insurance. The former protects against injury and property damage on the jobsite, the latter against claims made by any malicious client.
With Thimble's Photographer Insurance, you can rest assured knowing your business' risks have been mitigated.